Why working in edtech is so rewarding
Helping mission-driven companies to improve education at scale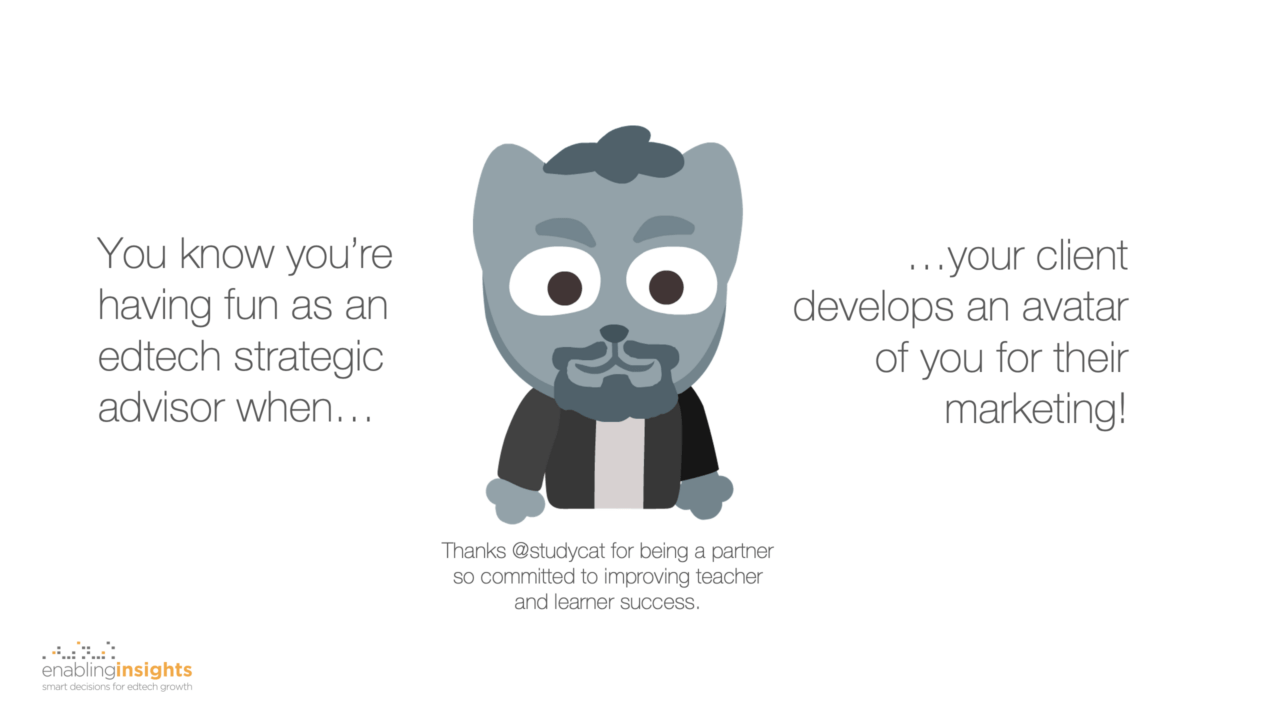 Why I'm in edtech
I'm often asked why I'm so passionate about what I do: why is working in edtech is so rewarding?
It starts with my roots. My parents instilled in me a constant curiosity to explore and learn. And, an appetite to aim high and believe that anything is possible—if you're willing to make tough choices, and then apply focus and relentless determination. I was also steeped in the challenges and rewards of teaching—my father, brother, and sister are all acclaimed teachers.
As a result, I believe deeply that education changes lives. And that has inspired me every day working in edtech for 28 years. Every 5-7 years, I've taken on a new challenge—move to a new city or country, tackle a new sector, take on a new functional role, or build a major new service. I've waded way out of my depth, made blunders, and doubted daily that I could pull it off. But, I've been inspired to persist (by the end prize), learned from generous customers and insightful leaders, built experience and repeatable lessons for success (from startup strategy, designing for impact, and learner-centered design, to data insights, dashboard design, and strategy execution), and then periodically experienced that very privileged reward of edtech success—when your new service is used by millions of teachers and learners and you feel you're helping each one to be a bit more successful, today.
Enabling mission-driven edtech companies to scale
As a strategic advisor (and having turned the requisite grey), I now enjoy a different privilege—working with the smartest entrepreneurs and most ambitious edtech companies in the world who share the mission that we can build a better future by helping each learner to succeed. And, I love joining them on the familiar rollercoaster of challenges and setbacks, to sharpen their vision, steer around common potholes, find practical solutions, and accelerate their success and elation too.
Thank you to all the bold leaders and creative can-doers who make working in edtech so rewarding (with special thanks to Studycat for being so much fun to work with and creating an avatar of Dr. Black!). The urgency of education is keener than ever, and the opportunities for well-crafted technology to empower teachers and enable learners have never been greater The chapter ahead is going to be thrilling!
Need help?
Are you an edtech or education company with bold ambitions? Do you have a clear plan for how to competitively grow and deliver value to teachers and learners? If want a fast, incisive, and experienced assessment of your strategy or edtech and practical advise for how to shore both up, please contact us using the form below—we'd love to help.