Tes invests in Tranquiliti: lessons for early-stage edtech founders
Adam Black supports as Advisory Board member of edtech startup Tranquiliti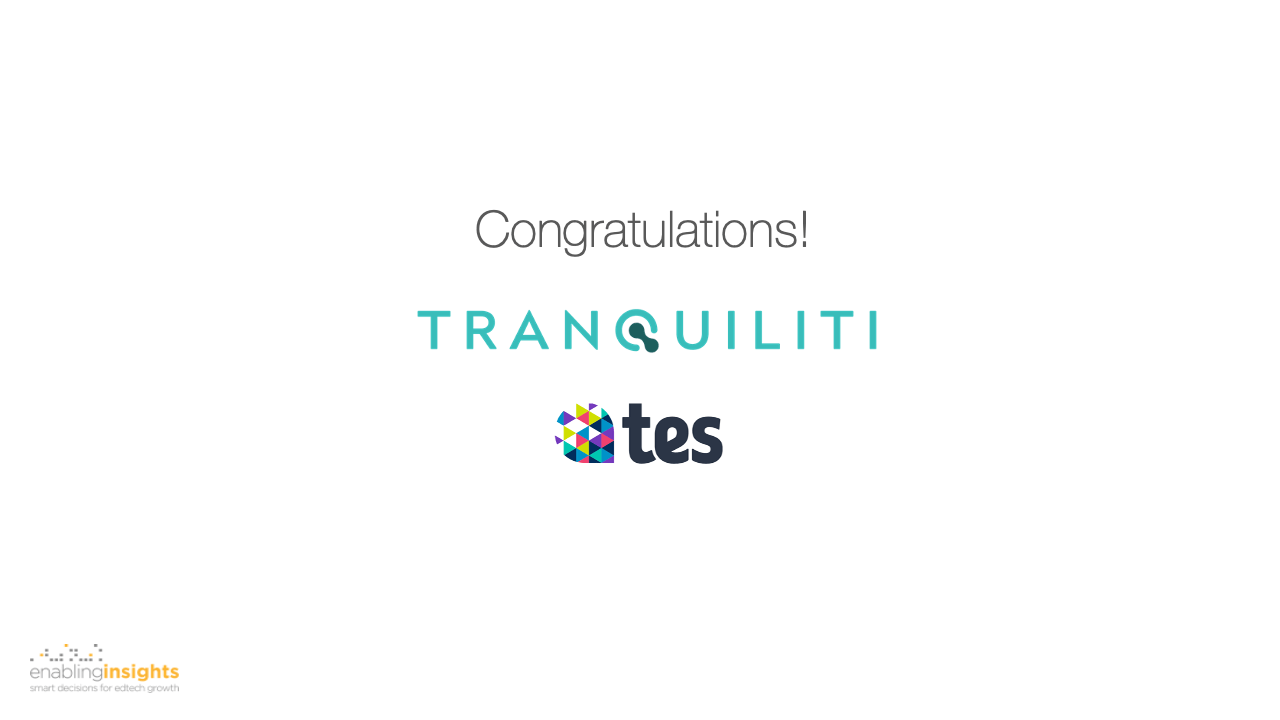 A very special privilege of my job and career stage is being able to choose which edtech causes, leaders, and companies to work with.
Why support Tranquiliti?
I met George Metcalfe and Aaron John 18 months ago when they pitched Tranquiliti to me and a panel of investors. They eloquently described a service that allows students to regularly and authentically share their mental outlook and transforms this into practical insights for them, their teachers, support staff, and school leaders. I've reviewed nearly 500 edtech pitches in my career, and these founders stood out on some fundamentals I've found to be critical. They had:
A bold mission—to improve the mental wellbeing of K12 students.
A vision driven by personal experiences.
Co-created their solution with students and teachers.
Conceptualized how to realize an ambitious vision in achievable phases.
Piloted like hell to understand how they could improve their solution design and customer support.
A healthy understanding of and respect for their competitors.
Started planning how to engineer a sustainable competitive advantage into the solution design.
So, check, check, check,… for "How to build a foundation for success". Given Tranquiliti's cause and George and Aaron being two exceptionally nice individuals, I threw my hat in the ring and offered to help.
Tes invests in Tranquiliti
After 18 months of advising George and Aaron through their growth, it's hugely rewarding to see Tes choose to invest in Tranquliti. I think it's a smart investment for Tes' investment portfolio. And, it's testament to the potential of Tranquiliti, George and Aaron's vision, and all that the Tranquiliti team has achieved so far.
So, onwards and upwards, George and Aaron—to helping more students realize their potential by improving their mental wellbeing. And, thank you for putting your trust in me to help you along this part of your exciting journey.
What has been the role of enablinginsights?
Adam Black joined the Advisory Board of early-stage edtech startup Tranquiliti 18 months ago to advise on strategy, product design and data insights, go-to-market, efficacy roadmap, partnerships, and investments.
Need help?
If you're an early-stage edtech startup with a bold ambition and need help shoring up your strategy, roadmap, go-to-market, or investments, please reach out.