enablinginsights joins Advisory Board for edtech startup Mass-Ed
Announcing today Adam Black joins the Advisory Board of Mass-Ed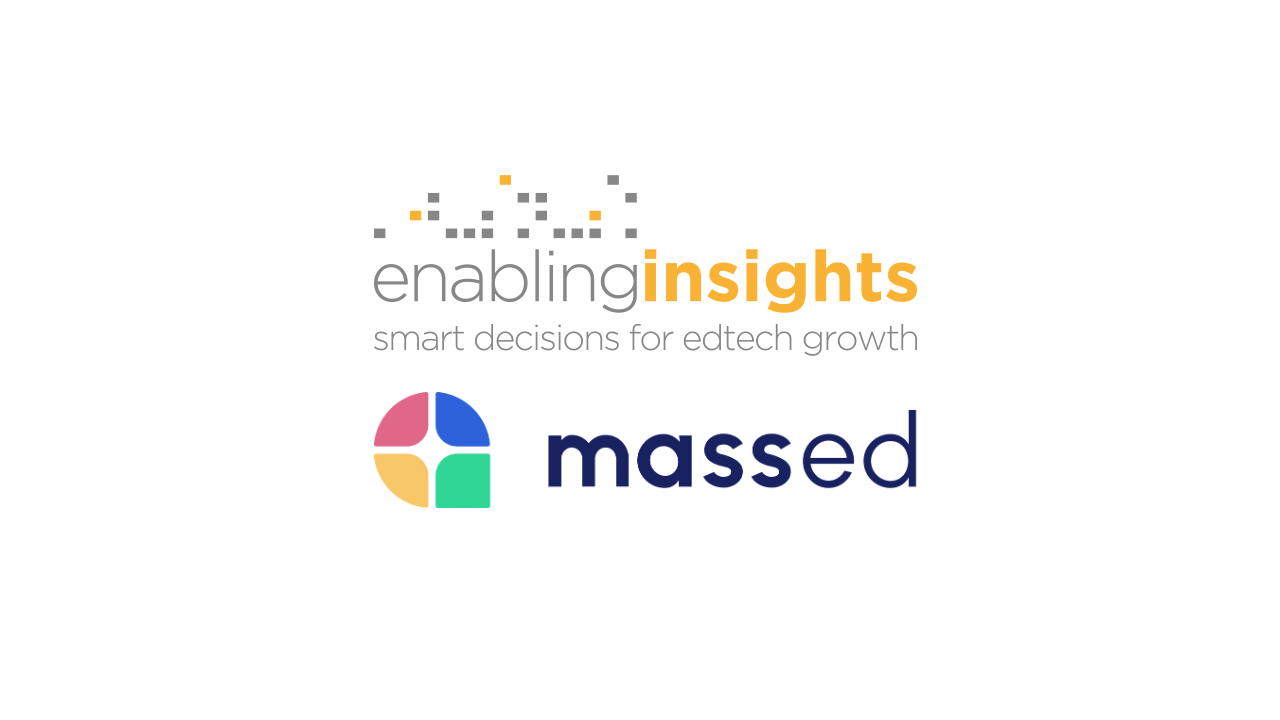 We're delighted to announce that Adam Black of enablinginsights joins the Advisory Board for edtech startup Mass-Ed.
What is mass-ed?
Mass-Ed is an early-stage data-and-insights edtech startup solving a critical issue facing today's higher-education providers—how to improve student engagement and the quality of instruction in online and hybrid courses. Mass-Ed's research-based algorithms derive multi-faceted measures of student engagement in video classes and combine them with other course data to provide instructors with dynamic insights of how to intervene and improve their course and teaching.
What is the role of enablinginsights?
Adam Black joins the Advisory Board of edtech startup Mass-Ed to advise on global strategy, product design and data insights, strategic partnerships, and investments.