Perlego closes $50M: accelerating a mission to make education more affordable and accessible
Adam Black supports as Advisory Board member of edtech startup Perlego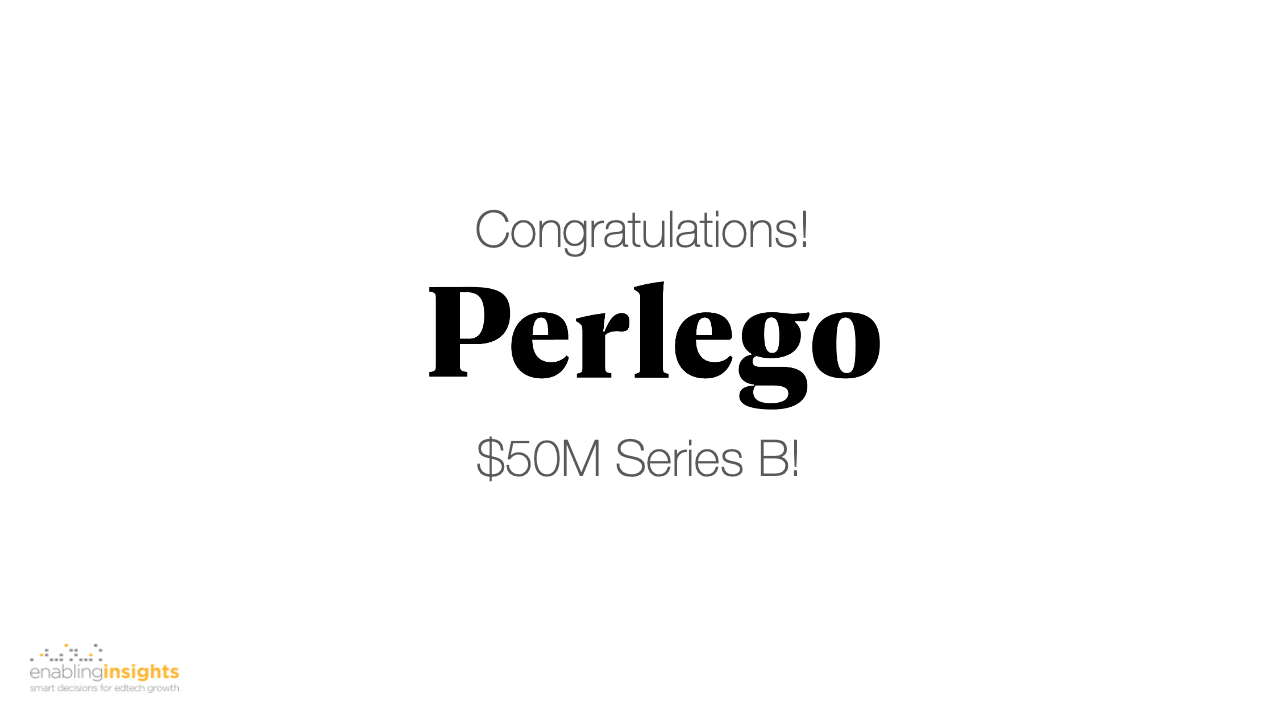 I'm a firm believer that education unlocks opportunities and changes life trajectories—it certainly did for me. And nowadays the total cost of a higher education make it an increasingly difficult choice for many. For these reasons, I was drawn to learn more about a startup I'd heard about called Perlego that was on a mission to make education more affordable.
Why support Perlego?
I met the Perlego team at BETT in London in March 2020. Through a few exploratory discussions, I was quickly impressed by:
The clarity of their mission—"make education more affordable."
The novelty of their service—"unlimited access to 850,000 of the best education titles from the best publishers."
Their deep understanding of students as consumers—including their SEO strategy to intercept and convert students at-the-point-of-piracy-intent.
The meritocracy of their business model—publishers (and authors) earn micro royalties monthly based on what each student consumes.
The transformational power of their service to publishers—to claw back the 60%+ of revenues they lose to pirated, used, and rental books.
The caliber of their talent—starting at the top, with their co-founders Gauthier van Malderen and Matt Davis.
Their unrelenting optimism—to change and improve the world.
I also recognized the challenges they faced with publishers—demonstrating that revenues lost to pirated, used, and rental could be recaptured by a service with deep expertise in D2C; and that publisher-specific subscriptions (like Cengage Unlimited and Pearson+) had a modest ceiling because students would not be willing to purchase multiple subscriptions for all the course books they needed. I relish realizing bold ambitions and overcoming challenges, so I joined Perlego's Advisory Board.
Perlego $50M Series B: investing in making education more affordable
Two years on, it's incredible to see all that Perlego has achieved—partnering with hundreds of publishers to offer students unlimited access to a library of 850,000 titles, the growth of their customer base, and the evolution of their marketing, sales, and product. All those achievements are earned from smart decisions and hard graft and it's been incredibly rewarding to work daily with Gauthier (CEO), Oli Muzi-Falconi (CGO), and Cri Palamini (VP of Product) to help them along this exciting journey. So, it's thrilling to see the scale of confidence investors have shown in Perlego by investing $50M in Series B to accelerate their mission making education more affordable.
What has been the role of enablinginsights?
Adam Black joined the Advisory Board of edtech startup Perlego nearly two years ago. He advises on strategy, product design and data insights, go-to-market (especially the US), impact strategy and reporting, publisher partnerships, and investments.
Need help?
If you're an edtech startup with a bold ambition and need help shoring up your strategy, roadmap, go-to-market, or investments, please reach out.