Insights interview: lessons learned growing an edtech startup and why efficacy should be your North Star
An interview with Paul Gollash, founder and former CEO, Voxy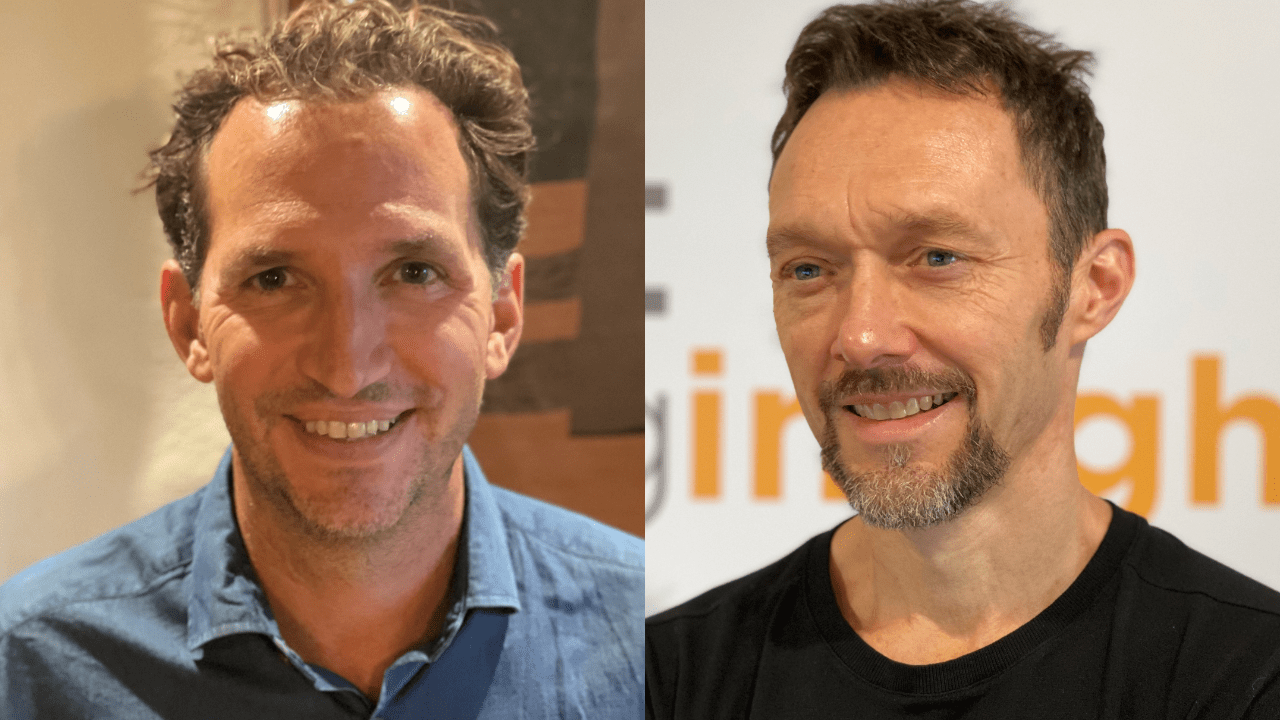 What's the purpose of this interview and who's it for?
A privilege of my career has been to meet such a diversity of creative edtech leaders over nearly three decades, to follow their trajectories, and to be able to reflect on lessons learned growing an edtech startup and the benefits of choosing efficacy as your North Star. I've blogged before about what I've found to be repeatable lessons for success for edtech startups. And anyone who's worked with me knows that I've consistently found that products engineered for efficacy are more sustainably competitive and successful.
With those lessons and experiences in mind, nearly seven years ago I flew to New York City to assess the learning science and growth strategy of a startup that the company I was working for at the time was considering investing in. Within five minutes of meeting the CEO two things struck me: first, here was someone passionate about solving a problem for other learners that they had experienced personally. And second, they saw efficacy as their North Star and had judiciously invested in talent, learning design, and data to get there. So, check, check! This was a business with potential and I've enjoyed tracking the evolution of the company ever since.
At enablinginsights, I focus on codifying valuable lessons to help other edtech leaders to be successful. So, I thought it would be interesting to reach back to the CEO concerned and ask if they'd be willing to reflect on their journey, the early decisions that turned out to be good and bad, the challenges of changing business model, and the issues along the way that so many of the edtech leaders I meet are wrestling with.
Insights from Paul Gollash
Paul Gollash is that person. Paul co-founded Voxy in 2010, born from his frustrations a decade earlier as a young entrepreneur trying to learn Spanish in order to launch a new business in Chile. He later earned his MBA from the The University of Chicago-Booth School of Business, worked as a management consultant for Booz Allen Hamilton, and helped conceive and launch Sir Richard Branson's Virgin Hotels. He's a born entrepreneur with a wickedly creative and analytical mind. So, I was delighted when Paul agreed to share his experiences founding and growing an edtech startup.
The interview
Good morning, Paul! Thanks so much for agreeing to share your experiences as a successful edtech entrepreneur. You know that I help edtech startups to grow and mature education companies to transform. It's with those readers in mind that I'd love to look back with you on the most important lessons you learned founding and growing an edtech startup and why you chose efficacy as your North Star. In particular:
How did you build a successful vision?
What were the best and worst foundational decisions you made?
How did you go about understanding and learning from your target customers?
How difficult was the pivot from B2C to B2B?
What personal attributes served you well, and which did you have to nurture?
What three tips would you give other edtech startup leaders?
Does that sound good?
Hey, Adam. Yes, those sound great! Let's try this!
1. Building a successful vision
How did you form a successful vision for your edtech business and how did you evolve that?
The vision I had for Voxy remained largely unchanged throughout the many zigs and zags the business made: to give language learners truly personalized learning pathways by a) tailoring the content to their personal interests and professional goals, and b) breaking down friction to learn by delivering those courses across any device. What started as an email newsletter evolved into a mobile game, which subsequently evolved into a fully adaptive mobile and web courseware complete with live instruction and summative assessments. The product evolved over time based on the market opportunities we saw, and to allow us to take advantage of powerful advances in technology, like NLP (Natural Language Processing).
The original vision was based loosely on my own experience learning Spanish (my second language) while living and working in Santiago, Chile, in my early 20s. I needed to learn the language in order to perform my job, and the immersive, real-world "curriculum" that I learned from my work colleagues allowed me to accelerate my overall learning. The sales people and warehouse workers who ridiculed me every day at lunch for not speaking their language were ultimately the best professors I could ask for. And I reached fluency faster than my expat friends who were studying in language institutes using a static, generic curriculum.
2. Laying solid foundations
Which foundational decisions or investments did you make early on that later served you well? Which early decisions did not?
Two of the most foundational decisions we made early on were 1) to make efficacy—and demonstrable learning outcomes—the true north of the entire organization, and 2) to use technology for what computers could do best, and leverage humans for what people can do best.
By prioritizing investments in efficacy over, for example, sales and marketing, we were able to build out a truly world-class product. We made key hires like Dr. Katie Nielson to support this 'North Star', honed in on a very specific pedagogical approach based on decades of research, and commissioned 3rd parties to execute efficacy studies to demonstrate that our solution worked better than other commercially available solutions on the market.
And by understanding that language is something best learned with an interlocutor, we never built gimmicky tech just for the sake of it. We invested in creating a world-class line online instructional capability—with hundreds of high-quality, professional English teachers
There were too many distractions along the way to even list here! A few examples I can recall off-hand are when we dabbled in a sub-optimal features just to take advantage of the rapidly emerging sensor network smart phones had—GPS-based lessons, and "Photo Flashcards" never really found product-market fit. A key lesson is not to be hypnotized by cutting-edge technology without thorough user testing. Building technology just because it's exciting to you (and maybe your engineers!) doesn't mean your customers will use it.
3. Obsessing about your customers
You have what I would characterize as a healthy obsession with your customers. How did you go about learning about the customers you wanted to serve? How did you use these insights to refine your decision making?
Even before we wrote our first line of code, I was laser-focused on customer discovery, and getting our product concept in front of potential learners. I designed Voxy's MVP (Minimum Viable Product) on paper in PPT (before I even knew about InDesign!) and used to wait outside churches in Spanish-dominant neighborhoods of New York City and approach people to ask if they'd do on-the-spot user tests with my paper prototypes. I'd pay them $20 cash to spend 20 minutes with me reviewing and "clicking" around the sheets of paper.

As our business matured, and especially after we pivoted from B2C to B2B, we invested heavily in building a first-rate Customer Success team that had a maniacal focus on collecting and codifying customer feedback and customer input. This really helped us to efficiently shape our content strategy, our product roadmap, and our overall GTM positioning.
4. Pivoting from B2C to B2B
You took the bold decision to pivot from a B2C to a B2B business. I've seen many edtechs wrestle with trying to simultaneously be a B2C and a B2B business, or pivot from one to the other and fail. What were the biggest challenges for Product, Sales, Marketing, organizational design, or culture? Where did you find synergies, and where did they not exist?
About 5 years into our 10-year journey, we made the difficult decision to pivot our business model from B2C to B2B. We didn't have sufficient marketing budget to compete with our larger competitors, and the unit economics (i.e., LTV/CAC) were not that attractive for our English-only solution that we were marketing largely in LatAm.
Pivoting the business with only 10 months of cash on hand was one of the hardest things I've done in my professional life and presented a host of challenges we needed to overcome. The largest was simple change management. By nature, entrepreneurs and VCs can adapt to big changes like this in a matter of days or weeks, but that is not the case for everyone in a ~70 person organization. It was an unsettling time for many folks on the team, and even though our market traction—in terms of revenue, and engaged learners—improved immediately, it took a lot of time and effort to lead the team along this journey. As a CEO who was anxious to drive our company forwards quickly, I learned a very important lessons about bringing the team along on a not-so-straightforward journey: If you, as the CEO, are not personally tired of saying the same thing over and over again, the team has probably not internalized it yet.
While we were fortunate that our core learner-facing product and much of our brand transitioned well to this new B2B market, there were important changes we needed to make (to our culture, our marketing strategy, our product roadmap, etc.) and even entire new teams and capabilities we needed to build (like Customer Success, Direct Sales, and Demand Generation).
We, of course, made some mistakes as part of that transition. One in particular I recall is trying to reorient and realign a marketing organization that had been purpose-built for B2C. While B2B and B2C marketing share many commonalities, the team we had at the time of the pivot was ultimately quite different from what we needed to succeed in B2B.
We were ultimately successful because we had a clear mission and core values that helped keeping everyone moving forwards through changes in direction and challenging times. Our entire organization was passionate about our mission—helping break down the world's language barriers—as well as our approach, so the the pivot was seen as a necessary shift to a more efficient GTM strategy that supported that mission. Our core value also prioritized adaptability and perseverance, two things that are definitely required in the weeks and months following a large pivot. The team embraced the unknown, and dove into all the "newness" with curiosity and determination.
5. Personal attributes to nurture or evolve
What personal attributes have served you well charting a course for your business? Which have you had to manage or evolve?
The personal attribute that helped me the most is (perhaps somewhat obviously) perseverance. Second would be adaptability. Relentless focus on the vision, and the ability to always listen (to customers, learners, investors, board members, teammates), and the strength to adapt, change course, and even change your mind is crucial to the success of any early-stage venture..

Other aspects of my personality needed to evolve as the company grew. The scrappy 'hustler' mentality that allowed me to build momentum from nothing becomes less important as the company scaled, and things like clear and patient communication, having a disciplined approach to goal-setting and accountability, and managing the cadence of the business become much more important.
6. Three tips for edtech startup leaders
What three tips would you give to the CEO of an early stage edtech startup?
Always be learning—from the market, from your team, and from your board. Learn something from every win and every loss. And never make the same mistake twice.
Document institutional knowledge and build collaboration and knowledge sharing into the DNA of the company. Hyper-growth can cause scaling issues.
Spending more time up front nailing product-market fit will dramatically reduce the effort, energy, and investment needed to get your go-to-market model humming. Weak product-market-fit will be a huge drag to your GTM teams as you scale from $1m to $5m to $10m and beyond.
Takeaways
Paul has been fantastically generous and honest in sharing his lessons learned successfully growing an edtech startup and why he chose efficacy as his North Star. Blended with my own experiences building and scaling edtech, here are seven key takeaways I'd recommend all edtech leaders consider:
Make efficacy (i.e. demonstrably improving learning) your North Star—invest early on in talent, design, data, and continuous improvement to make this a reality so you can pivot from selling features to selling results. It will set you apart competitively, drive deeper relationships with your customers and understanding of where they want to get to, and power your business to success.
Validate early and often—re-engineering your solution once you start to scale is complicated, costly, and time consuming. So, take the time to nail your product-market-fit early on and then develop a culture that validates early and often ongoing. [See also Takeaways in my interview with Kirsten Campbell-Howes of BUSUU.]
Don't be hypnotized by emerging technologies—always start and end with your target customers and what they need, and then look for if and how technology can motivate, personalize, amplify, or accelerate what they're trying to do (or tutors serving them). If it can't, move on.
Persevere, relentlessly—relentlessly pursue your vision, listen and learn, and have the strength to adapt and change course. [See too my personal experiences about how relentless persistence helped me as an edtech leader.]
Be restless to achieve your vision, and patient to bring your company with you—if you decide to pivot your strategy, invest the time to bring the hearts of minds of your company with you. [See also how a clear strategy builds a confident culture and powers teams through challenges.]
Beware: B2B and B2C are very different beasts—many early-stage businesses are drawn to tactical opportunities in both, pulled in different directions, and end up excelling in neither. Decide early on if you're fundamentally a B2B or a B2C business. If you pivot, recognize it will likely require an overhaul of your product, marketing, sales, talent, organizational design, and investments. And if you explore a second channel ensure it's strategically in service of the first—this is critical for prioritization when tough decisions need to be made.
Document institutional knowledge—don't rely on "what's in the head" of your best talent else you risk critical institutional knowledge walking out the door with them. Document what you're learning as a business and build collaboration and sharing into the DNA of your company so learnings are assimilated and everyone grows.
Need help?
If you want an experienced critique of your product, strategy, outcomes and efficacy goals, and practical recommendations for how to improve all three to accelerate your growth, please contact us today with the form below—we'd love to learn more about your business, aspirations, and challenges.